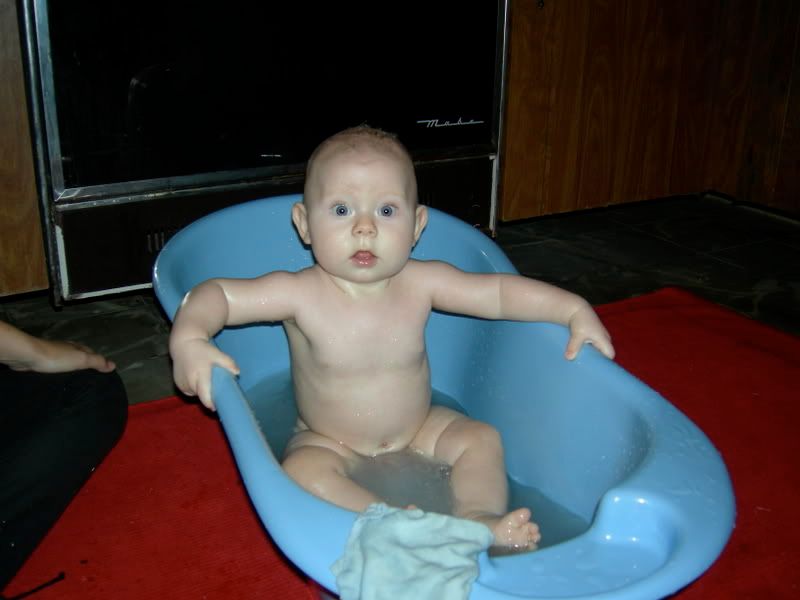 AH HA! Mack, caught naked in the bathtub. We don't have a real tub, so Mack takes his bath's on the kitchen rug, in front of the oven...Old West Style.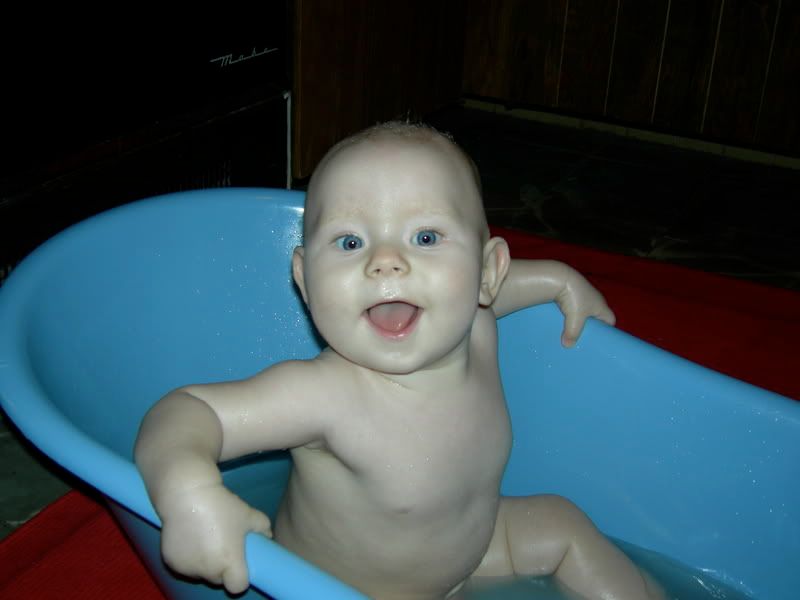 After the initial shock of the first couple flashes from the camera, Mack seemed to warm up to the idea of having his naked picture taken. Should we be worried?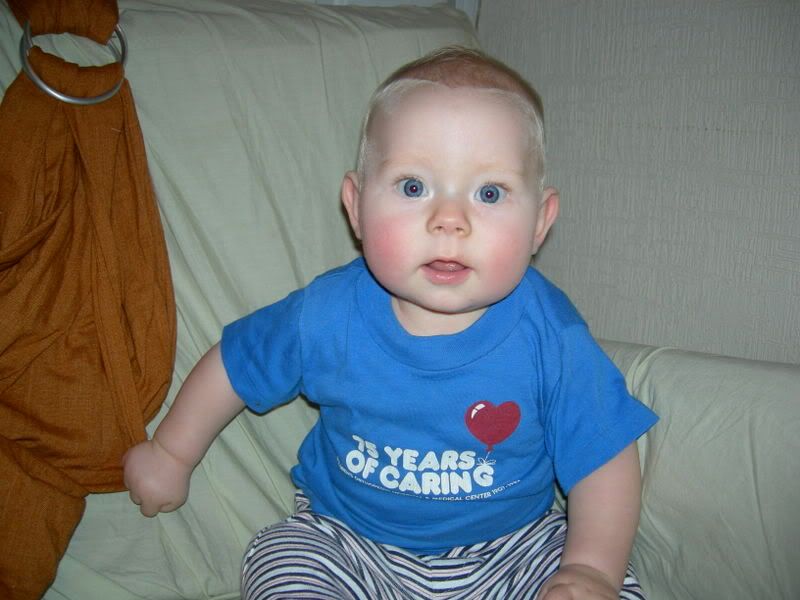 Ahh, all fresh and rosy after a nice bath and bedtime feeding. It was laundry day, so Tyler improved by putting him in some 'comfy' pants and his old shirt from when he was a baby. A - You're adorable. B - You're so beautiful. C - You're a cutie full of charm (we listen to a a lot of John Lithgow around here). I love the fact that Mack is semi posing in these last two pictures.